project
Solar Power to the People
---
The availability of renewable energy sources (solar, wind, ambient heat) typically shows strong variations over time. At the same time we have very diverse energy needs: fuel for cars, electricity, heat for buildings and feedstock for industrial processes. Energy demand and supply do not match, which means that we have to match up sources, storage and consumption in a smart way.
Concept: dynamic system including heat and hydrogen
Using renewable sources we develop different products and services:
Green electricity for direct use (see below) or supply to the grid
Heating homes, based on heat generated by a central heat pump and stored in the subsurface
Service water, produced through Reversed Osmosis (RO) of rainwater
Hydrogen for electrical vehicles, produced by electrolysis of RO treated rainwater
Based on current knowledge, the project is technically and economically feasible for large-scale implementation. The costs associated with renewable energy are counterbalanced by significant savings on infrastructure (avoided costs associated with the electricity grid and local heat pumps).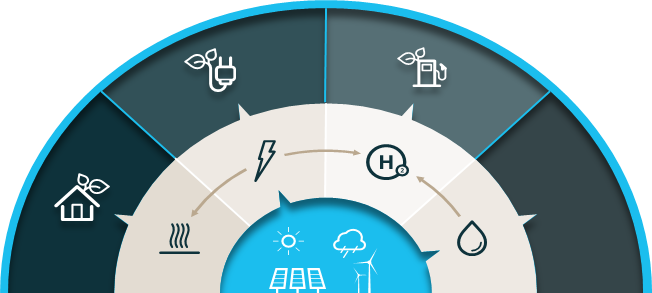 Developing the Concept
The overall concept has been outlined  in the book Solar Power to the People. The concept is now being evaluated and beginning to be implemented in specific cases.
The Utrecht-Nieuwegein casestudy
The Utrecht-Nieuwegein case focuses on the multifaceted use of solar panels. Key features include amongst others:
Developing a software tool for optimal system integration
Storing heat at 40-60 oC in the subsurface
Developing a local DC network, avoiding conversion to AC
Harvesting rainwater using the solar panels
Preparing for installation of an electrolyser
Developing a market for electrical hydrogen cars and trucks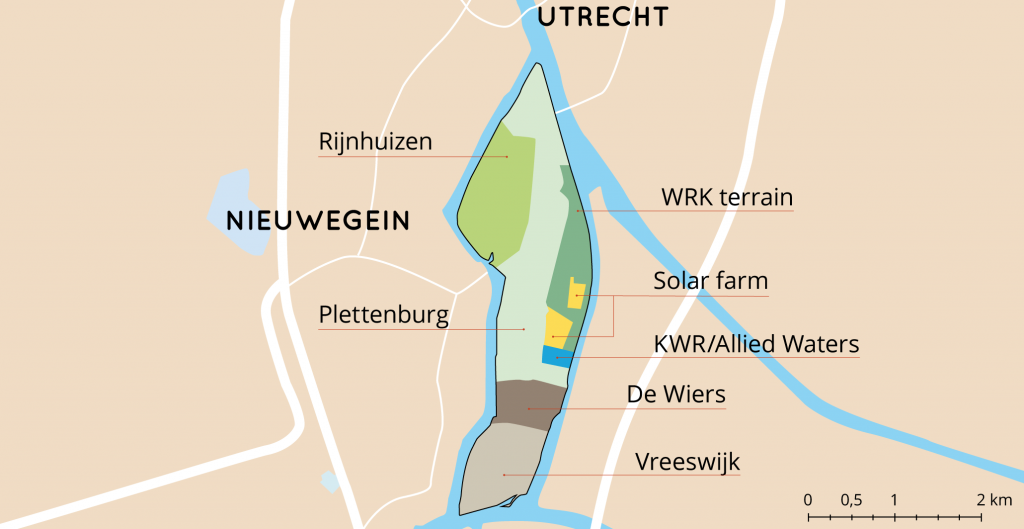 Other cases
At present large investments are made in solar energy at a number of locations, resulting in increasing electricity peaks during the summer season. This drives the need for a robust solution as an alternative to increasing the grid capacity. The possible implementation of the concept is now being explored at locations beyond Utrecht-Nieuwegein. In principle, the concept – in part or as a whole – can be implemented throughout The Netherlands and abroad.
Allied Waters partners
Delft University of Technology
KWR
Pitpoint
VolkerWessels
Waternet
Co-funding: Dutch Topsector Energy, Topsector Water